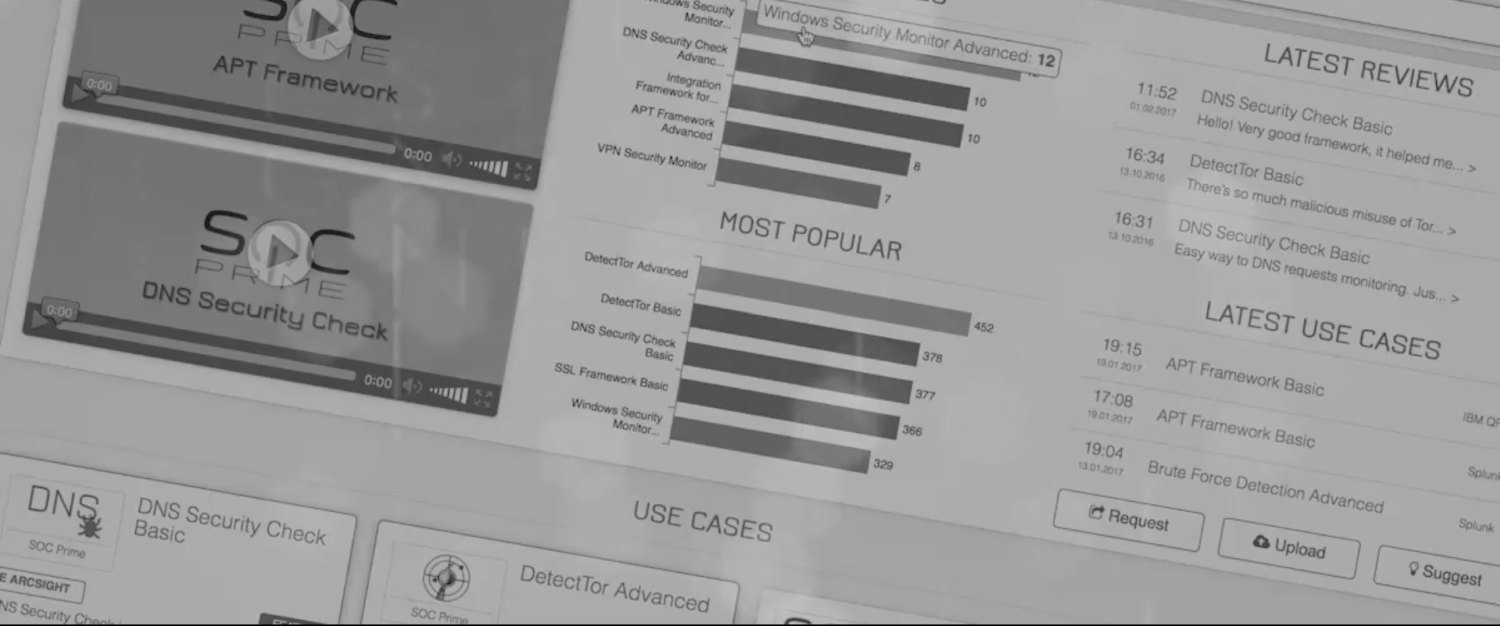 JOIN THE COLLABORATIVE CYBER DEFENSE
Got a SIEM, but struggling to see the value on your investment? You are not alone. While there are many great SIEM technologies out there, it takes years of expertise, right technical as well as analytical skills, dedication and passion to unlock the full capabilities of the prime detection technology that powers the core of your SOC. Unlike the Endpoint Security or Intrusion Prevention Solutions, signatures to accurately Detect the Security Incidents are being created manually in each organization for over a decade. Thus, a time of Incident Detection and Response depends directly on the capabilities of SIEM expert team of every organization. The time for improvement has come!

Use Case Library (UCL) is a platform for trusted exchange of SIEM Use Cases, analytical content and incident signatures supporting organizations across the globe with most accurate and up to date means to minimize time to Detect and Respond to Security Incidents. Based on the key principles of Collaborative Defense, UCL provides a reasonable level of security to all participants, regardless of SIEM technology used or budget constraints.
EXAMPLES OF SECURITY USE CASES
UCL is a state-of-the-art collection of Use Cases for SIEM and SOC projects at any stage leveraging ArcSight, Splunk and QRadar capabilities, from basic controls to Machine Learning and Risk Scoring algorithms, including turnkey integrations with OSINT and commercial Threat Intelligence feeds. All Use Cases are available in both freemium and commercial editions with included support straight from developers as well as high standards for accuracy, quality, business and risk alignment. See examples yourself and sign up to receive freemium version!
Supported Technologies
Right from the beginning, UCL is tailored for the best in class cyber security technologies you already have and excellent cyber security sources that have proven their effectiveness over many years. Mixing them with collaboration and knowledge sharing enables even greater value and practical applications.