What can I provide?
Content developed by you as a person or by eligible partner companies for the purpose of threat detection, threat hunting and incident response. In SIEM terms we are talking about Sigma Rules, correlation rules, queries, dashboards, parsers. In EDR & Endpoint Protection - Yara rules, Network Based detection - Snort rules. Attack simulation content for open-source instruments is also supported.
Red tests
(such as Atomic Red Team)
SIEM rule packages
(.ARB, .gzip etc.)
Parsers
(logstash configs, Flex connectors, technology add-ons, DSM's etc.)
Data enrichers & response actions
(e.g. python, bash, powershell scripts)
Incident Response playbooks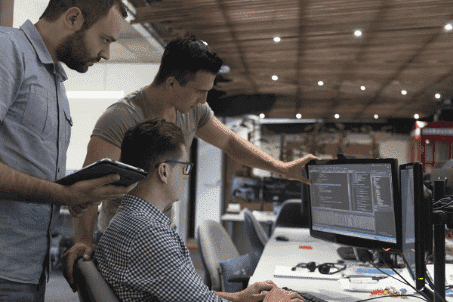 How to earn money with Threat Bounty
TDM Developer Program has transitioned to the rank based rewards. Key unlocks did not work so we have removed a reward per unlock as per July 1st 2019 and informed all developers in email.
What happened in the backend is that SOC Prime team has reached out to every client we have, shared the Threat Bounty story, advised which rules would be of high use to clients. Some clients proceeded with Key unlocks but the majority provided feedback on the difficulty of such system for enterprise. Our TAMs have further collected feedback from customers to see what we can do better and this is how the Wanted! list was created. A monthly tradition that we intend to follow.
As our mission is to build and back an active and involved community with fair compensation to the developers. Unlocks were low and initial plan was to provide Payouts only from new sales generated monthly. So to live up to the promise we have provided payouts for June even if some things did not work. You may have had 0 unlocks and still received a payout, as we highly value your effort and want to get things right. Most important news is that Threat Bounty is live and working on both ends, even though there are some initial bumps to overcome. July and onwards rewards will be paid based on the ranking system. Here is how to increase your rank: create requested content, address the latest threats, build detections for latest exploits before patches are available (with or without CVE), create content that correlates with Wanted! list (threats and log sources of interest for paying clients), create resilient rules which are hard to circumvent and remain accurate for long time (a rule based on IP address will have a short lifespan as opposed to behavior rule). All of these actions will impact both monthly reward and long-term reputation. Free and paid rules matter, so it is up to you to decide how to balance it. On our end, SOC Prime equally supports free and paid content.

EXAMPLES OF THREAT DETECTION CONTENT
With Developer program for TDM you can get your content in front of 5000+ users from 2700+ organizations from 128 countries. We have created the 1st cross-platform cyber threat detection security marketplace in the world so that defenders can fight the adversaries together. SOC Prime has proven its capabilities many times by sprinting the cutting-edge detection content for threats like WannaCry, NotPetya as well as leveraging MITRE ATT&CK™ since 2016 for threat actor attribution. We know exactly how much hard work it goes into making the good rules, testing them and hunting for the next threat or exploitation technique.
Our mission is to help the security researchers with reaching to global customers and get rewarded for their work on regular basis. While SOC Prime handles the QA and sales, we want you to help us with content! If we talk numbers we get 2000+ content views and 700+ downloads per months. Top authors on TDM have 1000+ views and downloads of their content and receive special spotlight at the Leaderboards. Over 95% of the content is tagged with ATT&CK using the marketplace engine so that clients can see both technical and strategic value of the rules. See the most popular rules below.
Content developed by you as a person or by eligible partner companies for the purpose of threat detection, threat hunting and incident response. In SIEM terms we are talking about correlation rules, queries, dashboards, parsers. In EDR & Endpoint Protection - Yara rules, Network Based detection - Snort rules. Attack simulation content for open-source instruments is also supported. Content types examples:
Sigma rules
Yara rules
Snort rules
Red tests (such as Atomic Red Team)
SIEM rule packages (.ARB, .gzip etc.)
Parsers (logstash configs, Flex connectors, technology add-ons, DSM's etc.)
Data enrichers and response actions (e.g. python, bash, powershell scripts)
Incident Response playbooks
Good, quality tested content that finds cyber threats! Compliance-centric content is good too. By gathering feedback from Threat Detection Marketplace ("TDM") users we see there is a huge number of rules to be written, maintained and updated, worldwide.
As of March 2019 TDM is used by over 2700 companies, 4700 users from 128 countries. Most of them need more content. A LOT more content.
Yes. Automatic tests are done as you upload content at various stages, from spellcheck to IOC lookups and metadata tagging. Yes, we actually will auto-tag content with MITRE ATT&CK if it looks like it has the reference. Manual review is also done by the dedicated content team.
By metadata we mean useful tags which help users in finding content and realizing its applicability and value for their environment. It is always a good idea to accurately tag your content with MITRE ATT&CK Techniques, Tools and Actors as well as Log sources, Compliance tags, etc.
Yes, as part of publishing process *it is necessary to review* your content by the dedicated SOC Prime content team. The content team are experienced content authors and DFIR practitioners themselves operating under strict NDA, code of ethics and professional guidelines.
SOC Prime's goal is to develop a global marketplace where vetted content can be bought online by clients worldwide. It is not our goal to keep developing content ourselves, thus we count authors as part of our worldwide team. Marketplace is our core business, we are not a SIEM or EDR vendor. SOC Prime's role is to assist the community, make things more secure and simple while ensuring the highest quality possible on every rule and parser on the Threat Detection Marketplace.
Content marked as "Verified" means that it has passed the content team's reviews and was tested in our lab on real SIEMs and datasets. All such process is semi-automated at the time of program launch and will be further automated in future.
The author! We will keep your author name or nickname, sign each content file with SHA-256 hash, can even attach your own license (if it does not contradict our license). This also helps to avoid Plagiarism and "load balance" the rule creation. If you're creating rules online we will add automatic Plagiarism check per every line of a rule developed (for example reference URL, event ID, etc.). If you're more comfortable developing offline Sigmac or Sigma UI work just as great.
AES-256 block-level encryption, AWS hosting, replication & backup testing, full stack hardening, strong password policy with recaptcha, continuous vulnerability testing, in-house red team testing, monitored by our own SOC. 2FA support in 2019. Suggestions are welcome.
SOC Prime Developer Program manager will email you personally when your content gets the traction. By the end of each month we will email the award and if all payment details are set correctly schedule a payout. We have also launched a personal developer cabinet and as of July 1st 2019 over 60 developers signed up for the program.
Effective July 1st 2019 Payment is based on the Rank system applied monthly. Individual Payout information will be emailed to you personally. New rules, downloads, views, following the Wanted! list and long term contribution all help to increase your rank. We want to make sure that every bit of your work counts, both on the day of release and long term! We will be sharing more information as the program matures. Initial key-based system was inefficient and too difficult for the Enterprise, so even for the first month we provided Payouts that exceeded number of unlocks. We want to extend our gratitude to the most active developers, thank you for making Threat Bounty a reality!
Payment schedule will be negotiated individually as payment terms vary per customer usually between 30 days (often) to 120 days (very rare).
On the date of launch we will support payment by PayPal account. More options will be introduced as a program matures based on developer feedback. No Blockchain! Not yet. ;)
If your payment information is up-to-date, you will be paid no later than the last day of the month in which you were notified that your content was unlocked. You will need to ensure that your payment and tax information is up-to-date Developer Portal.
To be updated as the program matures.
If you do not provide payment and tax information within 120 days from when you were notified by email on the content being purchased via key, you will forfeit the reward.
Every content "unlock" action is tracked via internal billing system.
Once Developer cabinet is available a non-personal content usage statistics will be visible to the developer. You can also see content View, Download, Update, Rating & Review statistics as any regular user of the Threat Detection Marketplace in Search. Top content sortable by release, view and download counts is also visible on the Leaderboard section.
No. While we provide many means of promoting content authors the code is only visible once the content is unlocked. Instead, client can see metadata and promotional screenshot of your choosing to understand content value.
Email and slack channel! Issue tracker in future, 2019.
There are 2 possible scenarios for content deletion: by author request or deprecation. The first will be fulfilled within 2 business days if content was not unlocked by any clients. In case it happens we will try to discuss possibilities on how to continue support for client. The second scenario is automatic deletion if content had 0 unlocks and low views over the last 24 months. In such case we will get in touch with you in advance and do our best to change the situation as we are highly committed to promoting valuable content.
We do not buy exploits or malware binaries, those are different kind of businesses. Good examples of tests are Red Canary or Nextron APT Simulator.
Yes, in 2019, we've been coding for a while and it is now in QA. First release will be available for Sigma UI, then directly at TDM.