SOC 2 Type II

Compliance

Being a trusted security-minded organization, SOC Prime regularly completes the Service Organization Control (SOC) 2 Type II auditing procedure verifying its compliance with the high standards of excellence in cybersecurity.

Explore the results of the latest SOC Prime's SOC 2 Type II Independent Service Auditor's Report to find out how SOC Prime adheres to industry benchmarks ensuring the highest levels of clients' data security.
Trust, transparency, and privacy are indispensable when it comes to the security operations, processes, and procedures the companies seek to obtain from their partnership with SOC Prime. SOC Prime establishes operational requirements that support the achievement of security commitments, relevant laws and regulations, and other system requirements communicated in the company's system policies and procedures, system design documentation, and contracts with clients. SOC 2® compliance is a key concern for companies that are looking for reliable cybersecurity partners and vendors.
The SOC 2 Type II auditor's report verifies that SOC Prime's service commitments and system requirements have been achieved based on the trust services criteria relevant to security set forth in 2018 Description Criteria for a Description of a Service Organization's System in a SOC 2® Report.  The audit is conducted by the industry-leading CPA firm, I.S. Partners, LLC, one of the Qualified Security Assessor (QSA) organizations certified by the PCI Council. The examination is carried out in line with attestation standards established by the American Institute of Certified Public Accountants (AICPA). 
SOC 2® compliance ensures that SOC Prime's information security practices, policies, operations, and procedures meet the relevant requirements for secure data management and emphasize the company's commitment to high standards of excellence for the protection of information assets and information technology resources.
Compliance with the SOC 2® requirements standards is a critical step that allows us to provide even more high-quality security services to our customers. More than 8,000 organizations across the world rely on SOC Prime as a trusted partner, and this certification affirms the faith that they've put in our organization to effectively maintain the controls necessary to keep their data secure.
Andrii Bezverkhyi Founder, CEO, and Chairman at SOC Prime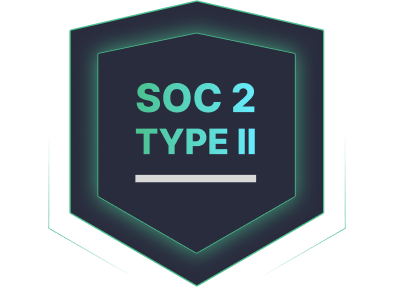 Reaching Benchmark

for Security Compliance

SOC Prime applies best practices for maintaining full-scale information security protection, deploying the latest technologies against cyber attacks, and implementing the privacy imperative across all company's products and services. Security commitments to user entities are documented and communicated in SLAs and other client agreements.

SOC Prime establishes operational requirements that support the accomplishment of security commitments, relevant laws and regulations, and other system requirements. Information security policies define an organization-wide approach to how systems and data are protected in accordance with the SOC 2 Type II requirements. As a GDPR-compliant organization, we are dedicated to protecting the privacy of customer data. In line with GDPR regulations, SOC Prime Platform for collective cyber defense is designed to protect your data and privacy.
Empowering
Collective Cyber Defense
SOC Prime's platform, technology, and innovation are recognized by independent research companies, credited by leading SIEM, XDR & MDR vendors, and trusted by 8,000+ organizations in 155 countries, including Fortune 100, Forbes Global 2000, US and EU public sectors. By bringing together seasoned Blue Team defenders, Red Team hackers, and Purple Team strategists, we build a cross-continental SOC to empower collective cyber defense.
Reviews
Tap into the power of the global cybersecurity community to contribute to a secure tomorrow.
Start

Your Active Threat-Informed Defense Journey

Explore how SOC Prime enables active threat-informed defense backed by collective industry expertise to help orgnizations always stay ahead of the curve.