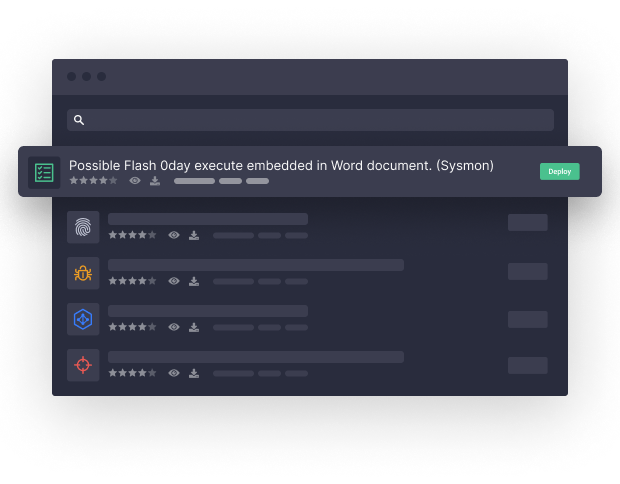 Discover
Detection Engineering
Enable the dataset-driven search for detections to elaborate your data source collection and set hunting priorities.
MITRE ATT&CK
Tailor detection search to your company's threat profile backed by ATT&CK tactics, techniques, and sub-techniques.
Advanced Search
Browse the content library with Lucene-powered search based on tags, CVE, CTI, exploits, or log sources.
Leaderboards
Track the content growth, cross-tool translation maturity, and improved threat coverage as per MITRE ATT&CK matrix.
Hunt
Quick Hunt
Instantly hunt for the latest threats in your environment.
Uncoder CTI
Generate custom IOC queries on the fly and drill down to hunt in your SIEM & XDR.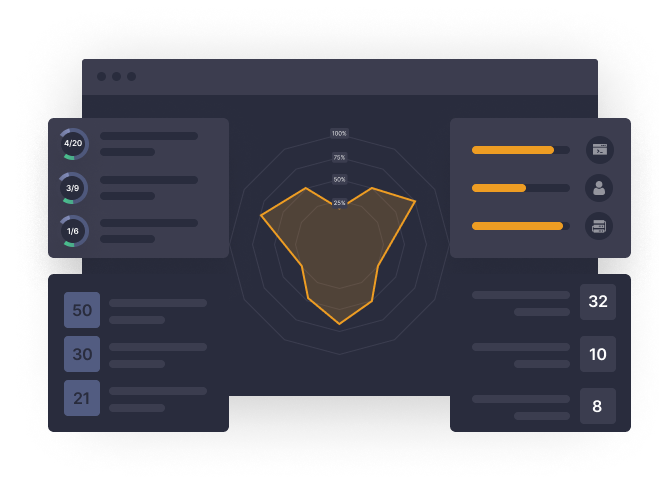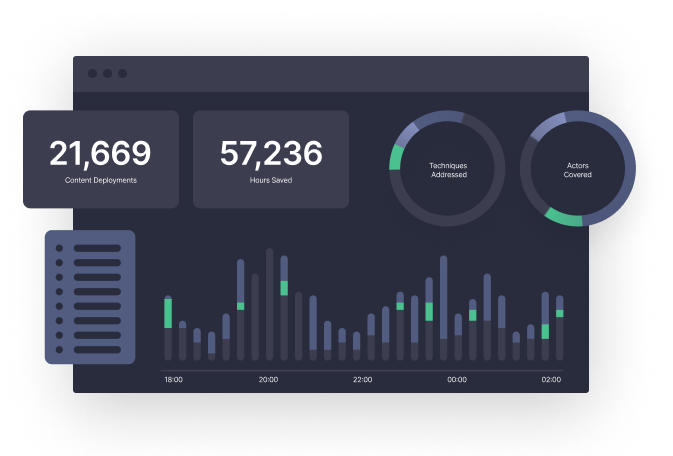 Manage
Dashboard
Benchmark your team platform activity and increased detection capabilities against your peers.
Log Source Coverage
Enable data-driven threat detection operations.
MITRE ATT&CK Coverage
Track and audit your detection efforts with MITRE ATT&CK.
Integrate
Data Planes
Stream detection logic directly to your SIEM & XDR via API capabilities.
Search Profile
Simplify content selection and tailor search to the company's environment and security needs.
Custom Field Mapping
Overcome parsing issues and transform detection logic to data schemas scalable to your SIEM & XDR.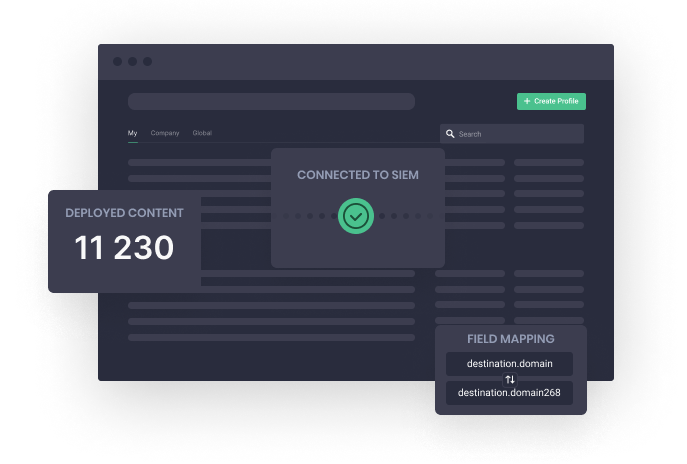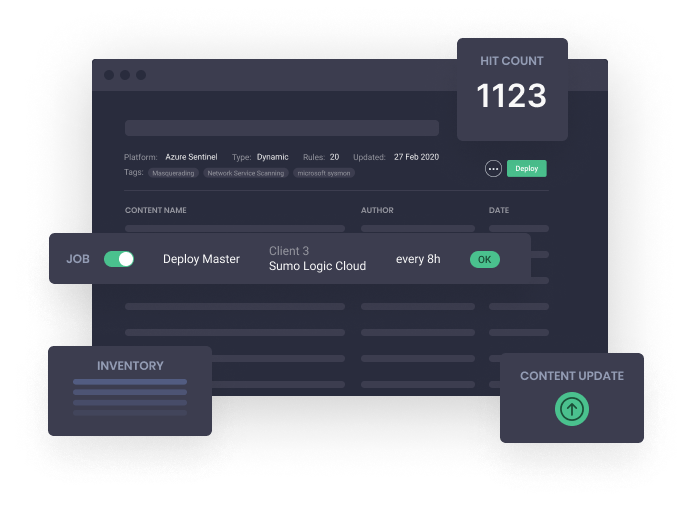 Automate
Content Lists
Arrange detections in curated lists, share them across your team, and apply out-of-the-box lists with recommended content.
Jobs
Schedule automatic content deployments and stream the latest detections to your Data Plane.
Inventory
Manage all content deployments to your SIEM & XDR from a single interface.
Presets & Filters
Boost content scalability with custom presets and filters matching the organization-specific security needs.
And More
Collaborate
Community (Discord)
Get in touch with your peers to keep abreast of the latest cybersecurity trends.
Reviews and Replies
Share your feedback with the community to ensure continuous content quality improvement.
Threat Bounty
Contribute your own detections to the world's first SOC content & security intelligence library.
Learn
Cyber Library
Hone your skills with direct access to free cybersecurity knowledge.
Help Center
Explore walk-through videos and how-to guides for the most insightful platform experience.
Personalize
Profile
Tell us about yourself for efficient collaboration.
Account Security
Comply with the best infosec standards for maximum safety.
Role and Platform
Align the platform journey with your cybersecurity role and toolkit.