Threat Detection Marketplace™
Advance your Security Analytics with the largest content marketplace in the world. Used by 5000+ companies and 13800+ security specialist in 156+ countries. Sourced by Community, SOC Prime and the global Threat Bounty program.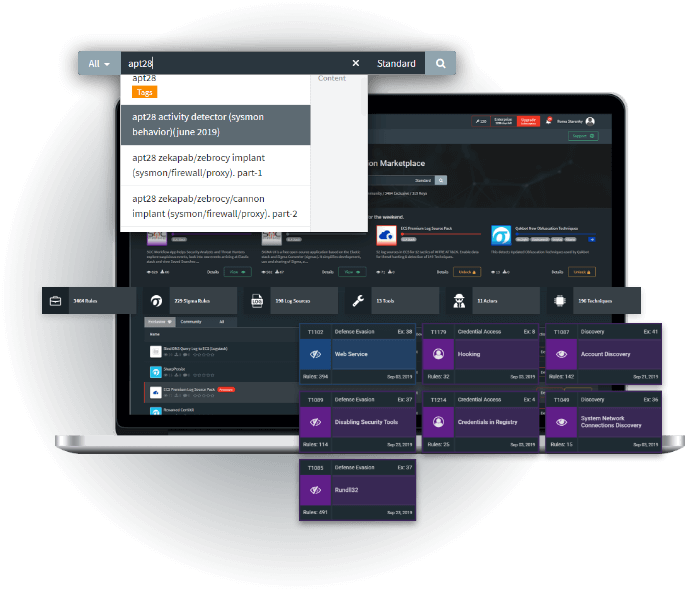 Get content to enable Security Use Cases
L1-L2 SOC content
Proactive Exploit Detection
Data Integration with ECS
Threat Hunting bundles
Cloud Security Monitoring
All detections aligned to MITRE ATT&CK®
Threat Detection Marketplace
helps you to maximize your SIEM capabilities and enhance them with MITRE ATT&CK methodology and Sigma language. Enable real-time forensics and threat hunting at the speed of thought for 251 Techniques. Support and easy integration with the Elastic stack, ArcSight, Qradar and Splunk.
View SOC Use Cases
Sigma rules with ATT&CK tags
Kibana dashboards configs
Machine Learning Recipes
Alerts for X-Pack Watchers
Logstash configuration files
SaaS & IaaS API integration
Over 93% of content in Threat Detection Marketplace has been mapped to Tactics, Techniques and Procedures used by adversaries since 2016. Search and deploy content relevant to your threat profile. Bring in the context for security investigations and threat hunting.