Continuous Content Management
Keeping your SIEM up-to-date with the latest compatible SOC content can feel like a never-ending task. The Continuous Content Management (CCM) module from the SOC Prime Threat Detection Marketplace streams compatible SOC content directly into your SIEM. Using pre-configured tags, you can be sure that relevant content will never be missed and free your team up to spend more time securing and less time hunting.
Try Now
Automate Your SOC Operations While Staying Secure
With Continuous Content Management, organizations can boost their threat detection and response speed, leveraging Continuous Security Intelligence to streamline their daily SOC operations. With the automated content streaming capabilities of the CCM module, your SOC and InfoSec teams can tangibly reduce time on the content search matching the most pressing security needs and enjoy the seamless content deployment to their SIEM instance.
By leveraging this Threat Detection Marketplace module, your organization can stream and update detection and response algorithms on the fly achieving reduced MTTD and MTTR and ensuring the full-scale protection against constantly emerging threats.
Benefits
Continuous Threat Coverage
Keep threat detection and response algorithms in one place to proactively defend against the latest attacks
Most Relevant SOC Content
Tag your company-specific vulnerabilities and automatically find SOC content matching your company's threat profile
Automated Content Deployment
Stream your SOC content directly into your SIEM skipping manual download and additional fine-tuning
Streamlined SOC Operations
Smooth out your daily SOC practices with Continuous Security Intelligence saving hours on content research and manual deployment
Features
Content Lists
Organize content in the form of neatly structured content lists customized to your company environment settings and content preferences
Create dynamic lists that are continuously updated based on previously added tags, or static lists that showcase all your saved user preferences
Content Inventory
Check out your content inventory based on the platform in use and API profile settings
Update content items on the fly seamlessly re-deploying the changes to your SIEM
Jobs
Automatically deploy the most up-to-date content items covering the latest threats by creating and scheduling jobs
See the whole picture of all your activity and keep an eye on successful and failed content deployments
History
View all logs from jobs, manual deployments, and content updates
Manage your logging preferences to focus only on the most relevant content management actions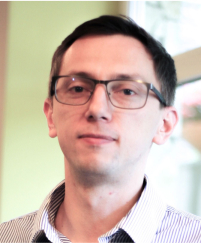 Aleks Bredikhin
Chief Technology Officer and Co-founder at SOC Prime
By introducing CCM, SOC Prime makes a breakthrough in content management capabilities. With this recently released Threat Detection Marketplace module, cyber defenders can stream the deployment of detection and response algorithms on the fly right into their SIEM, enabling Continuous Security Intelligence and ongoing proactive exploit detection. With the CCM module, you have all SOC content already deployed to your SIEM in one place, which makes content management much easier using the intuitive platform interface.
Supported Platforms
Elastic
Detection Rules
Watchers
Saved Search
Support for other SIEMs coming soon.
Try
Premium Subscription
Purchase CCM as part of the Universe subscription tier of Threat Detection Marketplace
Separate License
Buy CCM module as a separate license in addition to your current subscription
Free Trial
Try CCM as part of a Free Trial
Enable Continuous
Security Intelligence with CCM
Join the SOC Prime Threat Detection Marketplace to test the content streaming capabilities of the CCM module and help your organization empower your daily SOC operations with cyber threat intelligence.
SCHEDULE CALL